The earthy aesthetic is everywhere in interior design right now.
It's best described as natural, organic and warm incorporating cotton, jute, linen, leather, wool, rope, and other woven natural fibres.  Furniture pieces are constructed with natural materials including natural wood, rattan, bamboo, and plywood. It looks effortlessly stylish and calming.
Here are some tips to successfully  transition this look into your outdoor living this NZ summer:
1. Start with the basics: outdoor-proof textiles are the unsung hero of this look  
The heavy focus on textures and textiles is integral to this look but natural materials (e.g. linen, cotton, leather) simply don't survive outdoors in New Zealand's climate.  Don't despair. The better outdoor textiles are engineered for outdoor use so you can achieve the look. Don't scrimp on quality: choose Sunbrella®  or an equally proven outdoor fabric or forgo this textile-heavy look altogether.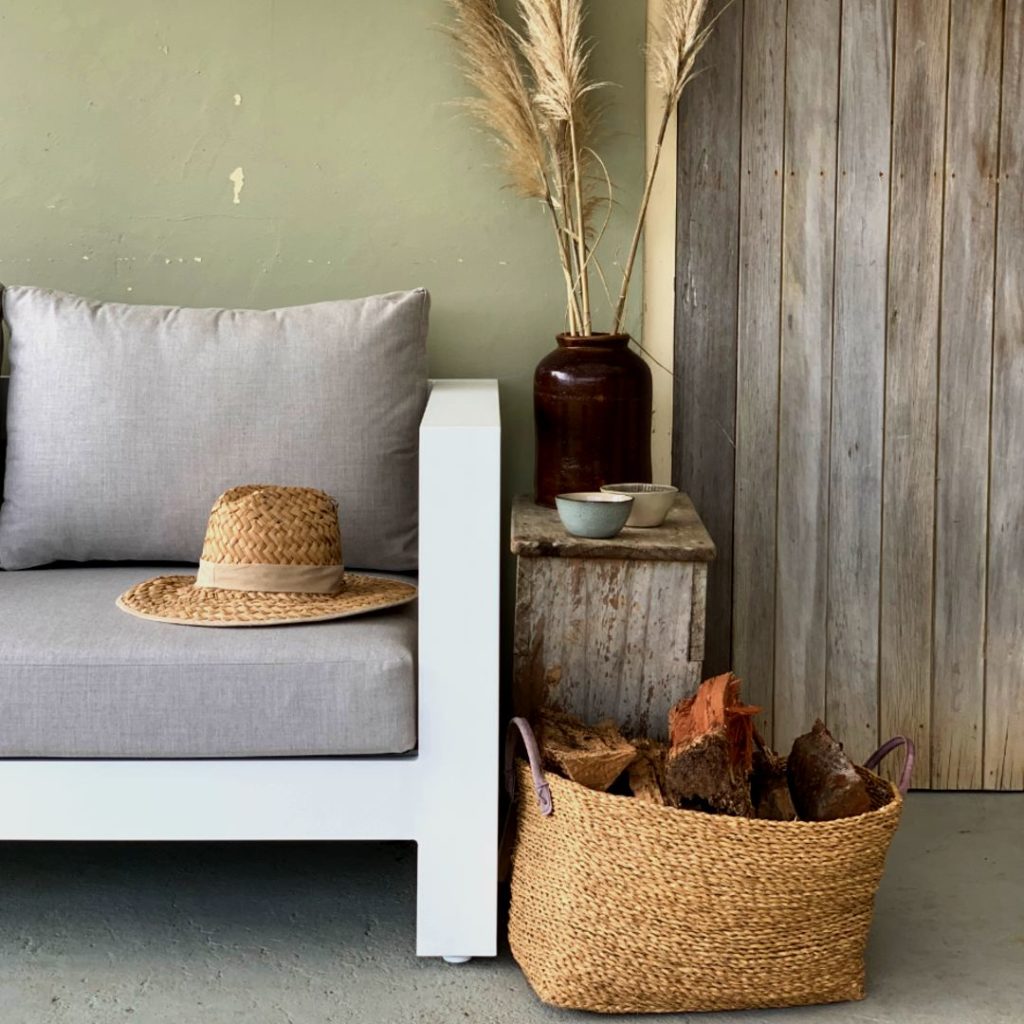 Sunbrella® fabric makes this earthy natural look achievable in outdoor living Source
2. Stay neutral…ish
Limiting the colour palette of your outdoor living space is a designer move and this is no different for this natural, earthy look. Adhere to a soft palette, neutral muted tones.  Grey upholstery is still highly relevant for this style, but it is now sharing the limelight with warmer tones such as bamboo and wheat and even blush. Avoid strong patterns, wide stripes, botanicals and florals. Instead,  interest is created from the textures, tones.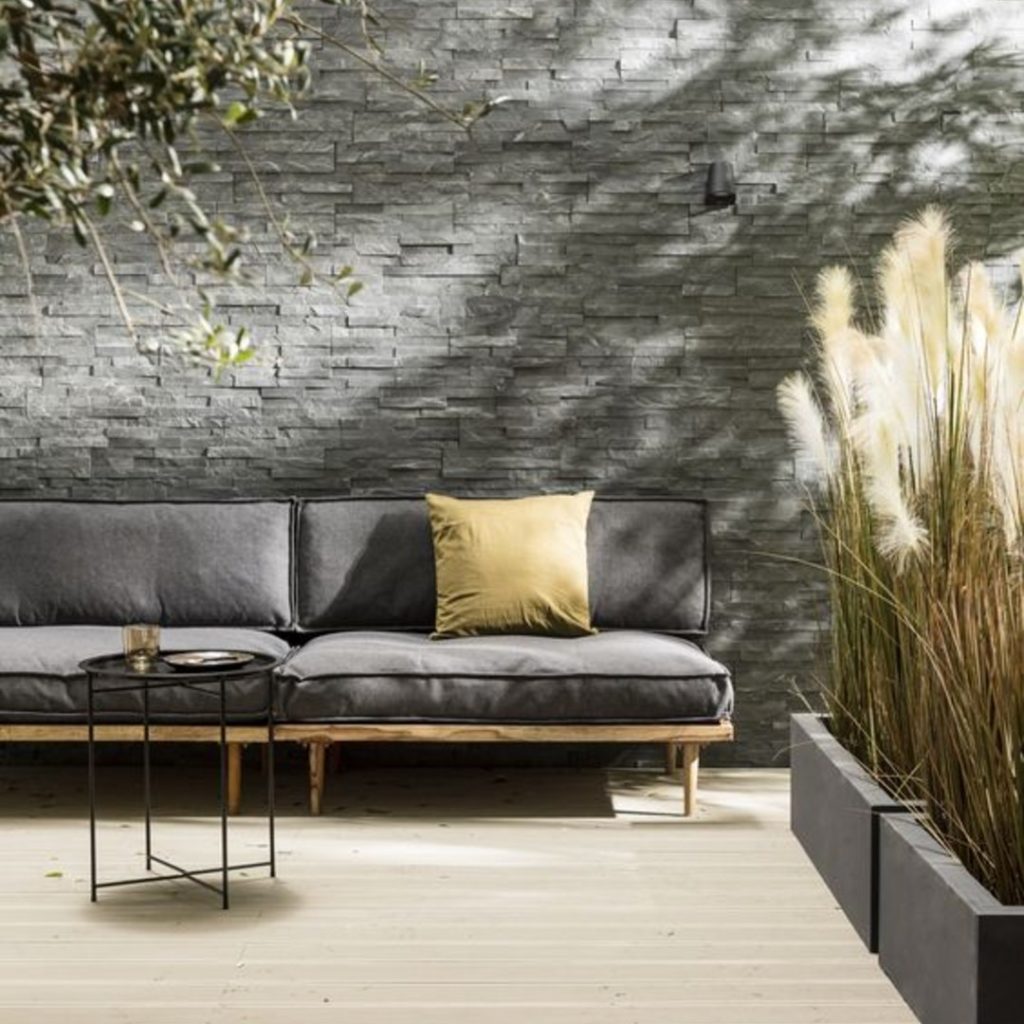 The earthy aesthetic is muted and tonal Source 
3. Pair it up
'Neutrals' doesn't mean boring, especially when you pair up complementary tones that define this aesthetic. Pleasing combinations of include blush/sage, denim/blush, sesame/rust and blush/rust (as shown below).  Other tones that work equally well are terracotta and olive, sesame and charcoal.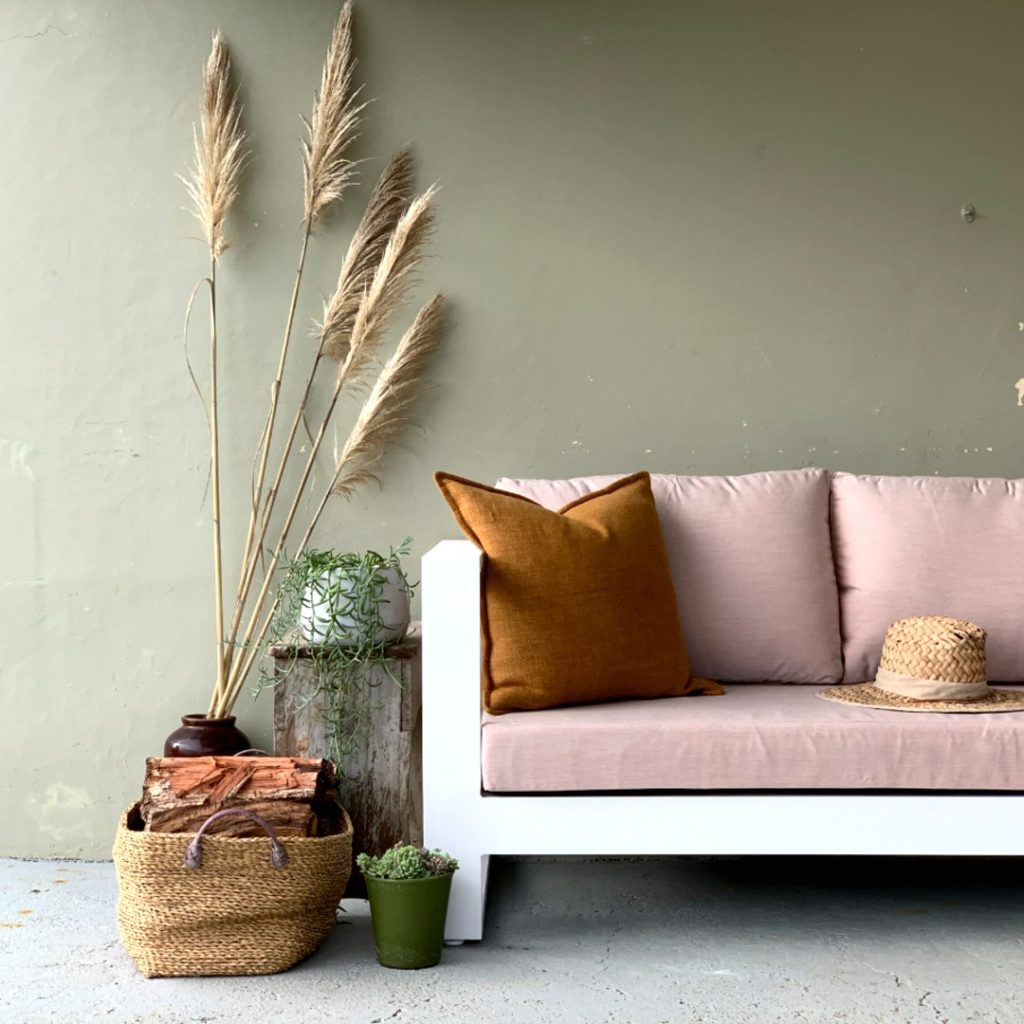 Blush is part of my Sunbrella® fabric palette for the 20/21 season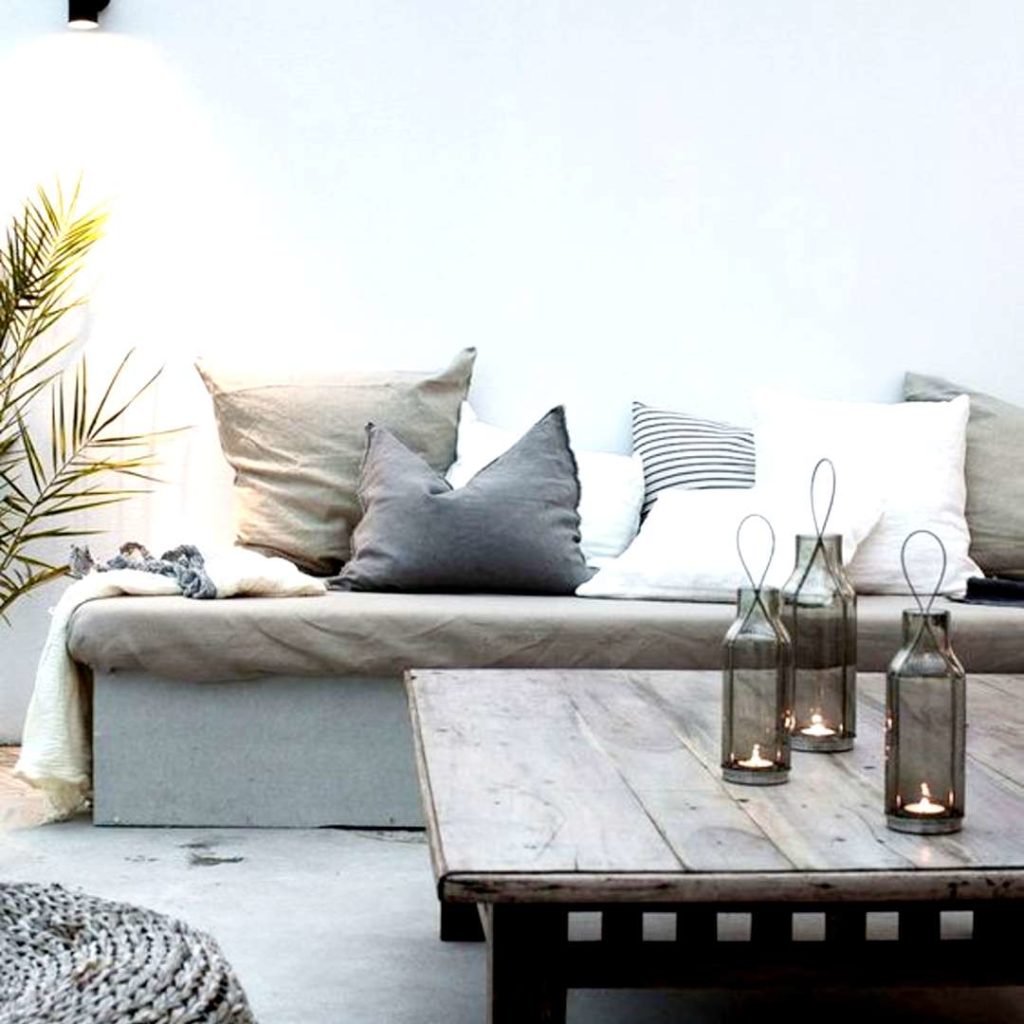 Grey shares the limelight with Sesame: another earthy combo Source
4. Don't forget your (micro)greens.
Think small leaf plants, grasses or succulents in smaller ( not oversized) pots, Choose imperfect interesting pots with texture: terracotta or raw concrete pots, galvanised steel planters and wooden box planters all suit the look. Outdoor suitable plants such as String of Pearls, Succulents such as Echeveria ( pictured below) and grasses are also good choices.  Small space installations are more in keeping with this earthy vibe according to Gina Franich, curator of The Garden Alcove.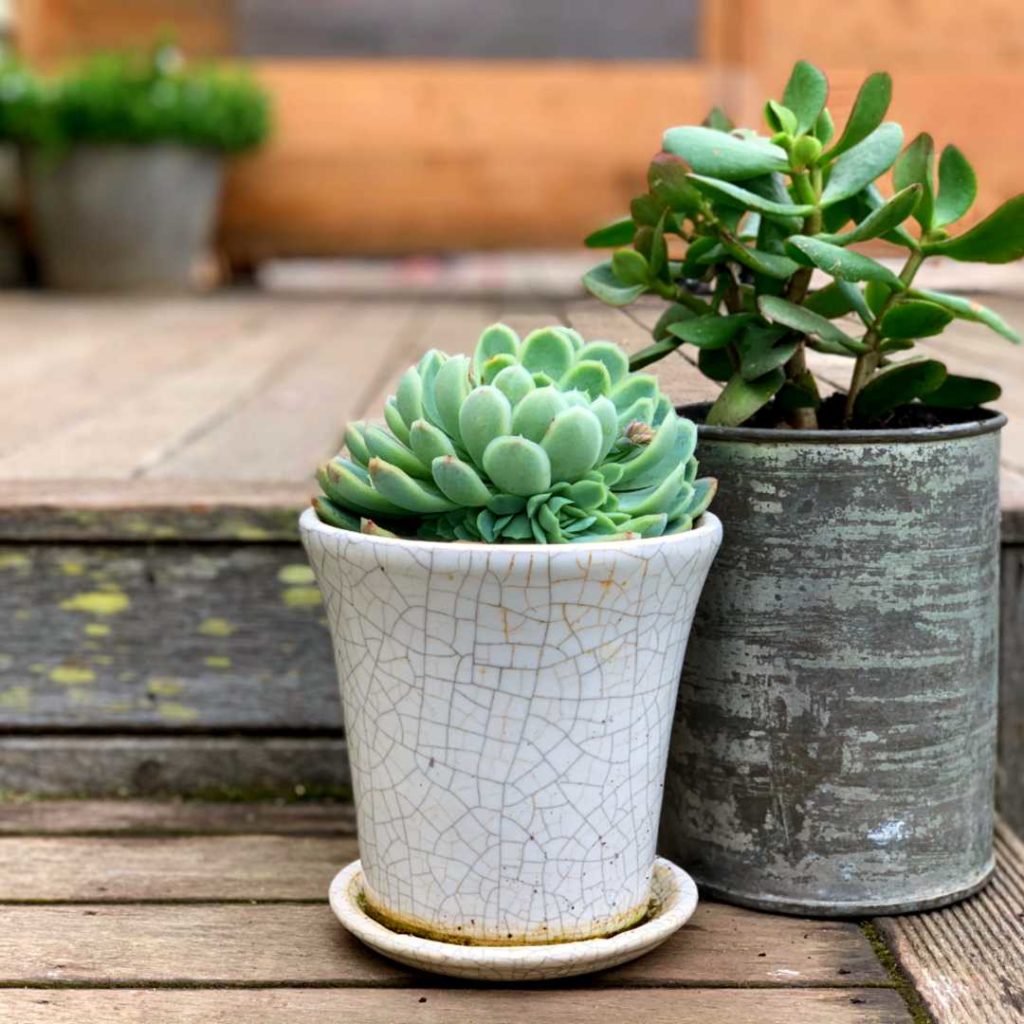 Small leaf microgreens and succulents in small interesting pots. Source
5. Simply natural
With so much to love with this style, it's tempting to over-accessorise. Think minimalist and classic ensuring that your accents are truly outdoor-proof or be prepared to bring them inside when not in use. An overcrowded outdoor area doesn't look good in any style.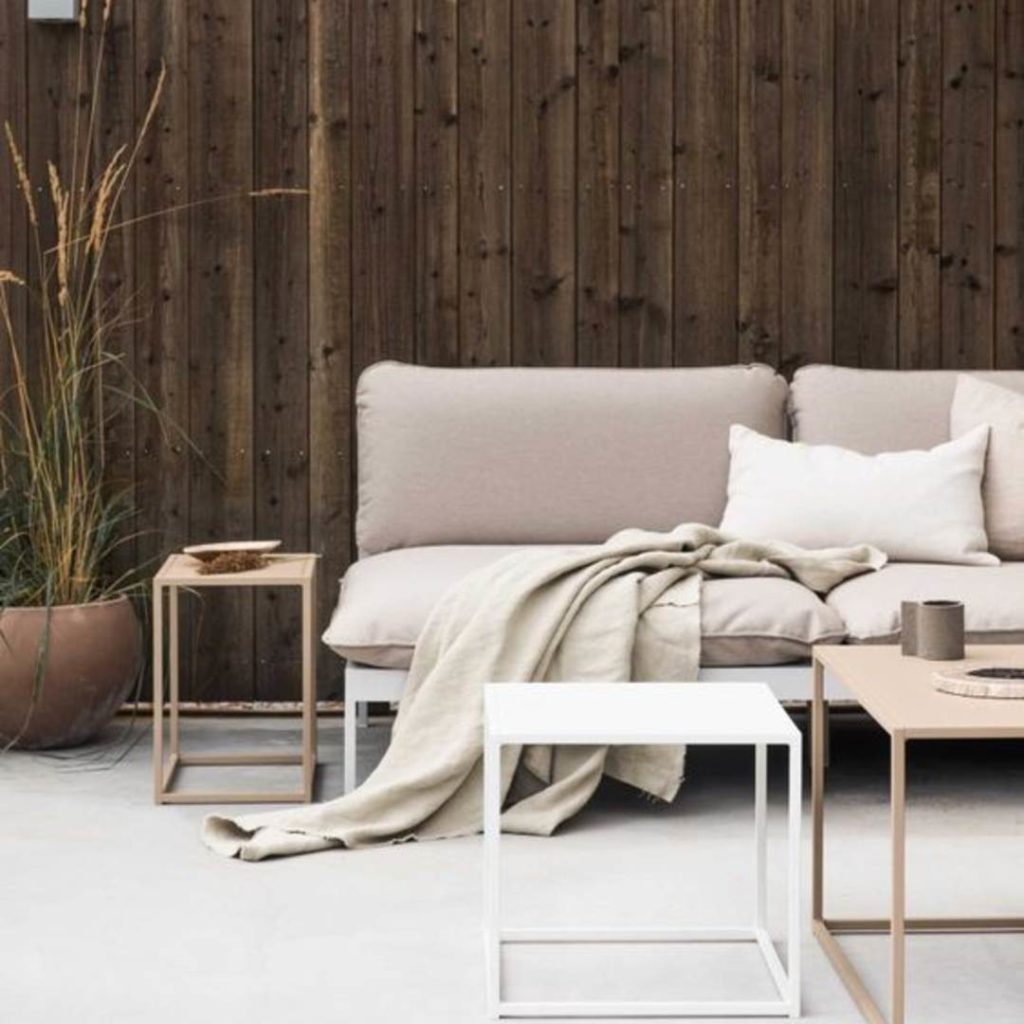 Bravely minimalist version of the earthy aesthetic Source
Happy planning!
Kerry is the co-owner of OutsideSpace NZ, offering a range of contemporary outdoor furniture for coastal living kiwis seeking quality product and design at an achievable price. She believes New Zealanders can do better than buying their outdoor furniture from stores that sell lumber and paint.
She's hoping this blog has credibility, given that she sells outdoor furniture and has an inherent bias. Hopefully what redeems her is that she refers to trends in general.