Award-winning Landscape Designer Crystal Connell-Nash, of Urban Flora Garden Design, started her landscape career working for well-respected landscape companies before branching out to form her own design business based on Auckland's North Shore.
 One of her recent projects was to transform the tired and sloping outdoor space of a multilevel Beach Haven home into a functional and inviting additional living space showcasing this home's spectacular view and swimming pool as central features of this family's outdoor living.
 The original canvas she started with included an outdated liner pool, concrete pavers from the 80s, and requisite tin fencing from the same era. With the pool area at the front of the house adjacent to the street, privacy was also an issue.
With a keen appreciation of horticulture and her natural sense of spatial design and functionality, Crystal created a concept plan that utilised the natural contour.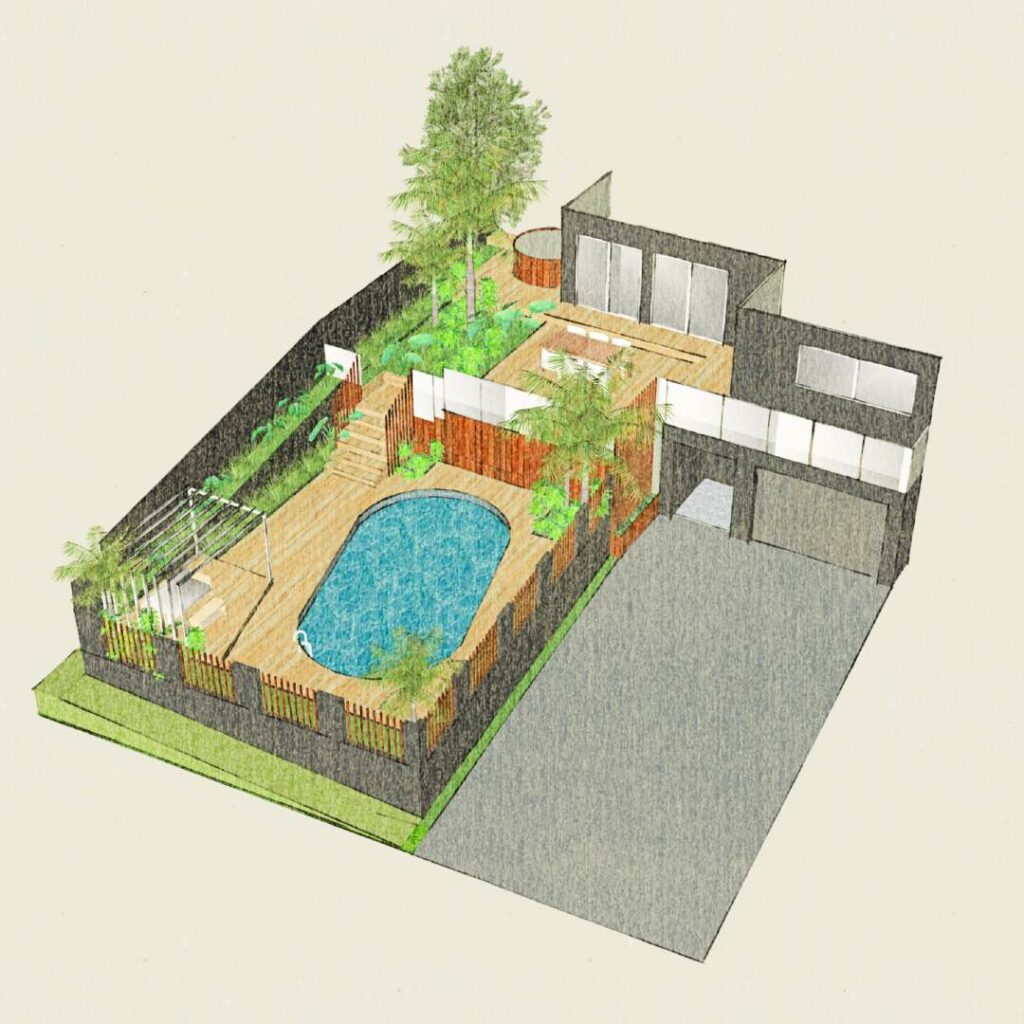 The result is a multi-layered hardwood deck that joins all outdoor zones, surrounded by subtropical planting and interesting focal points.  Keen to keep the aesthetic crisp and contemporary, Crystal specified our white 2.4M Long Lunch Table with one bench and three Wheat Rakino chairs located on the deck overlooking the pool.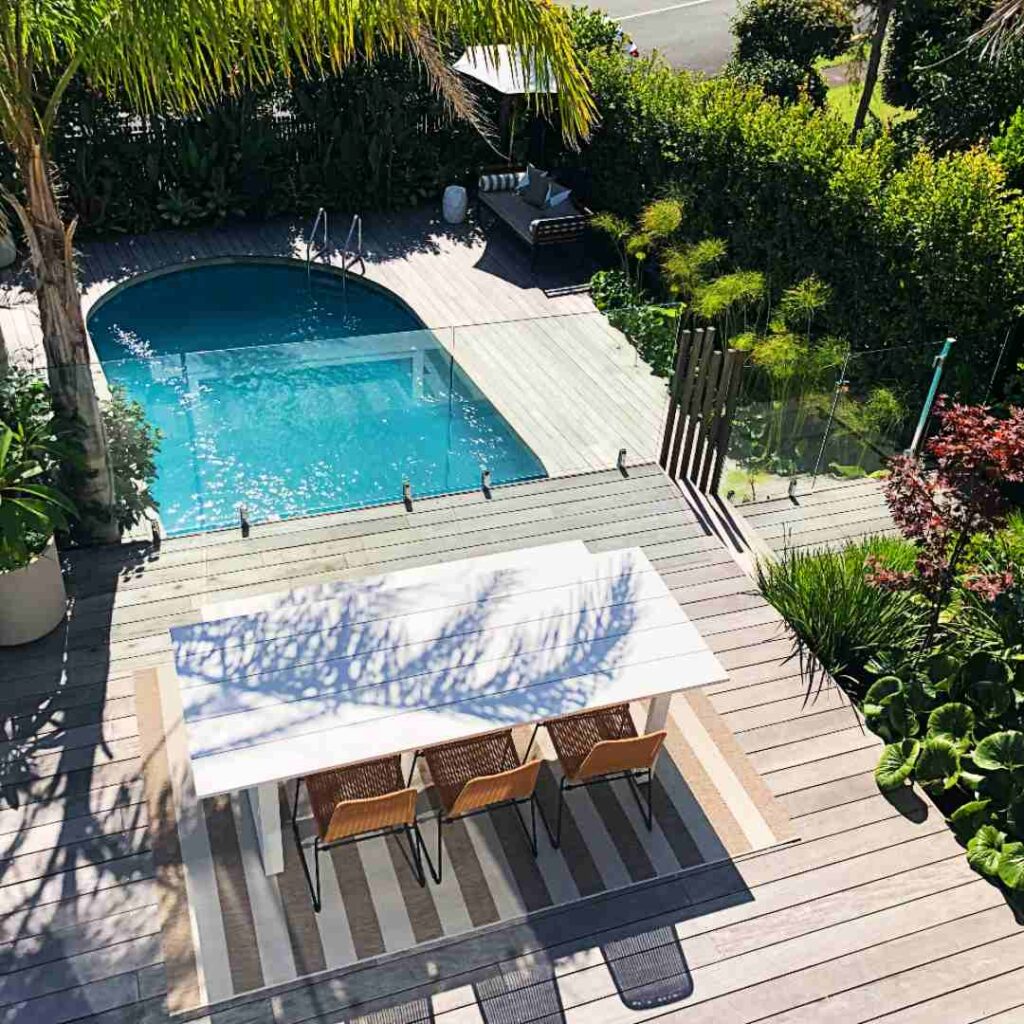 Lush subtropical beds now burst with texture and colour balanced with more semi formal planting which provides structure and calm.  The privacy issue was resolved within a year with pleached hedging and the pool area is reinvigorated and fully appreciated from the entire property.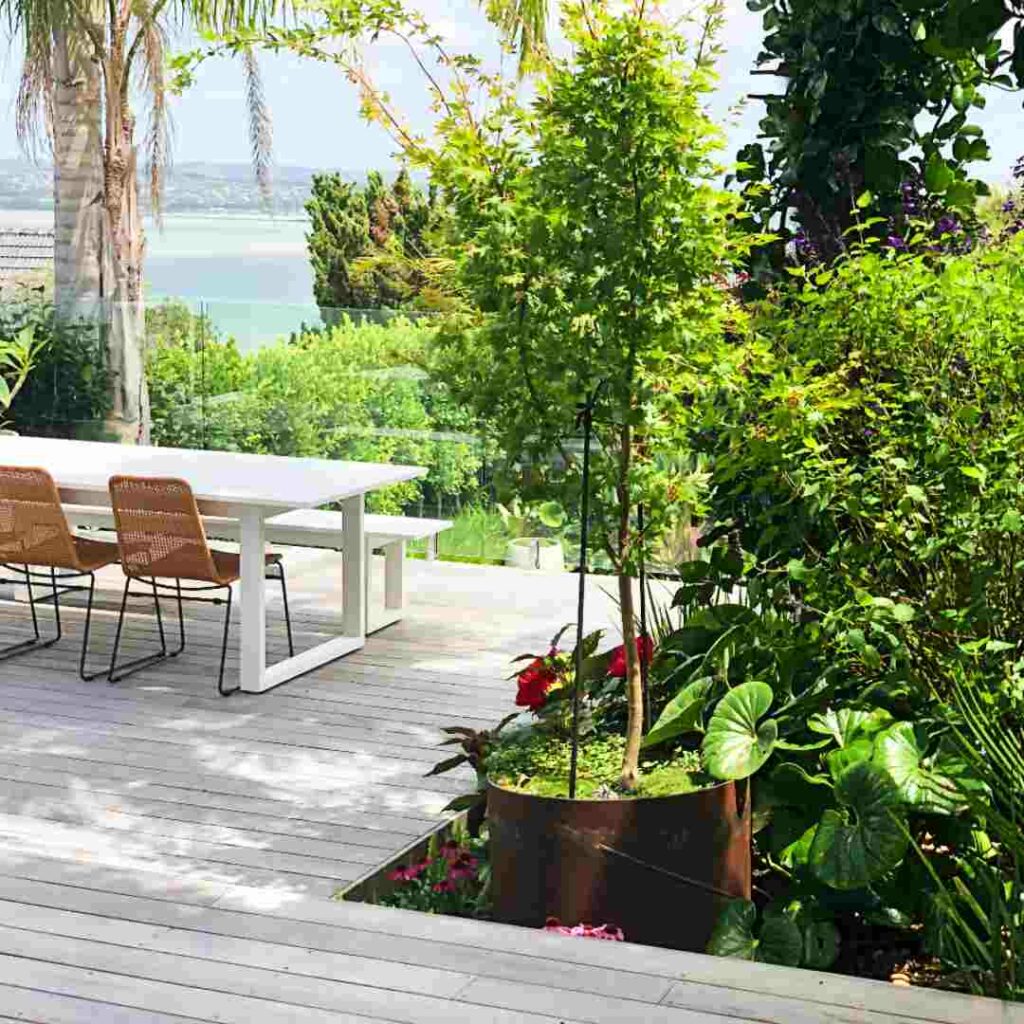 The result is a  practical, beautiful and uber-livable outdoor living space that the family now loves.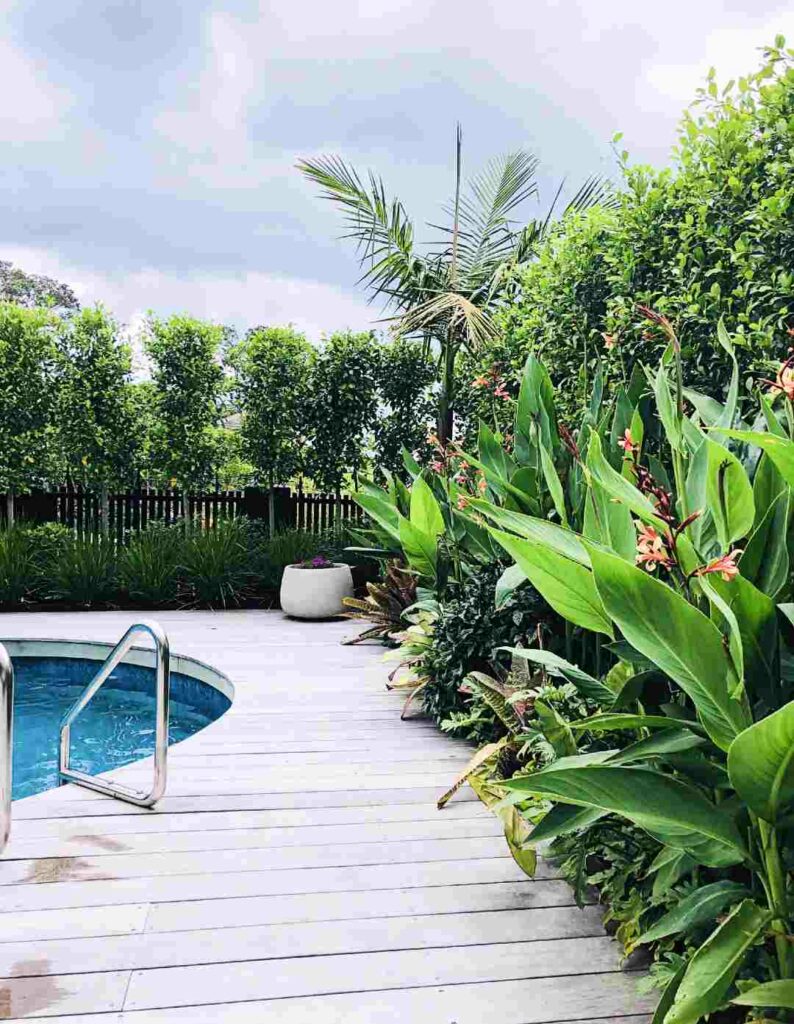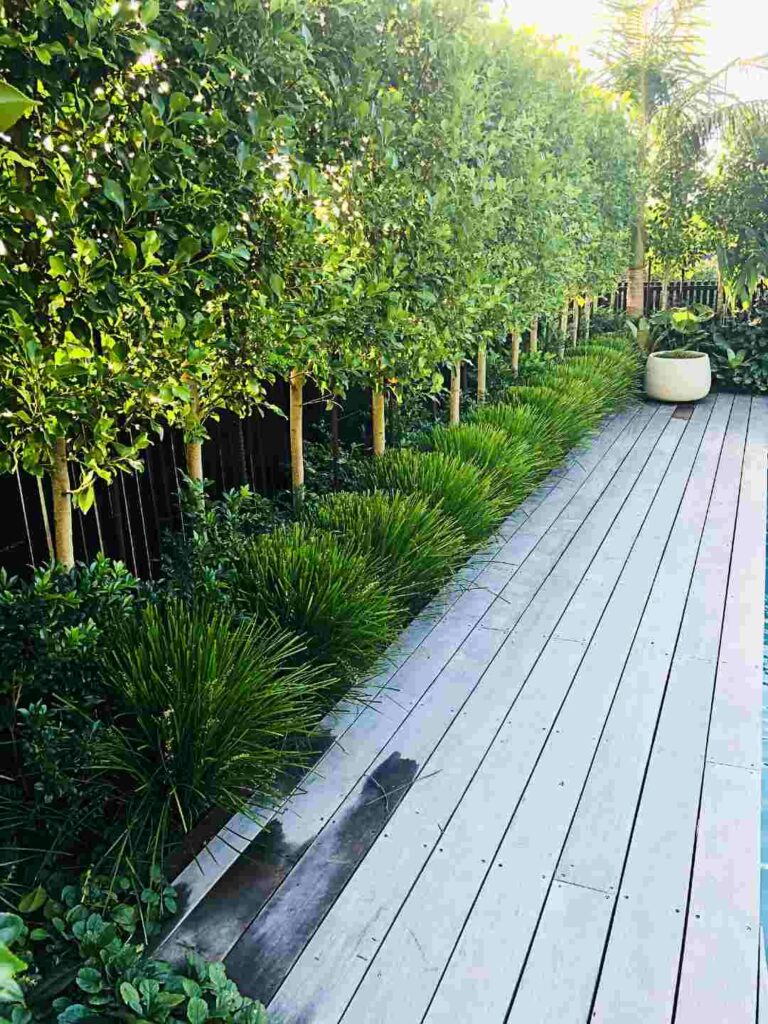 Thanks to Urban Flora for contributing this story.